Last August 15, 2012, Provo Craft just announced the launch of Cricut Project Center. It is an online social community site designed to inspire and share creative ideas around crafting. Simply open a free account or use your already existing Cricut account and begin to view craft projects submitted by other members and share your own to the community.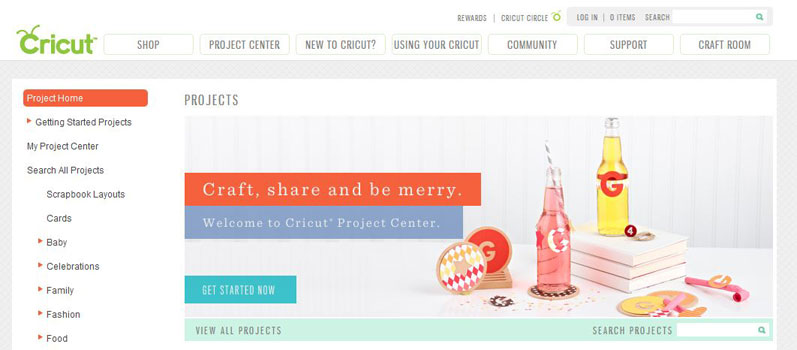 Everything is searchable through themes, level of difficulty, required time, type of project, or keywords. Each selected project have images, instructions, list of materials, skill level designation, estimated time to finish the project, and project cut files. There are even rewards given when other members award it a number of "Faves". Each project can also be shared through major social media such as Facebook, Twitter, Pinterest, and Google+. Each Project can also be linked to Youtube video if said projects contain more visual guidance.
The Cricut Project Center is truly a good addition to the list of sites like social media, other brands' communities, and blog sites to get inspiration for your next craft project.
Visit the Cricut Project Center in this link.
Tagged with card making sketches, card sketches, create printable cards, custom photo calendars, greeting card maker, scrapbook sketches, scrapbooking materials, scrapbooking templates, scrapbooking tips