Introduction
Gone are the days when crafters manually cut their work using cutters or shears in the absence of dies. A multi-purpose electronic cutting tool is now a must for crafters, the die cut machine.
The Silhouette CAMEO has made quite a buzz in the world of scrapbooking and for all those who love crafting. Sure enough there are a lot of skeptics and some who are still fans of the Cricut Expression, but this product manage to get users from crafters to business owners. Not only were they managed to do more with it but they actually save more, because the Cameo do not require expensive dies, users are able to use their own designs for further customization. Read the rest of the review below to learn all about its features.
Sharp Adjustable Blade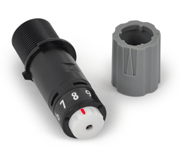 The Silhouette Cameo has a special small blade which does all the cutting for the designs fed into it. It can cut through a wide variety of materials such as paper, cardstock, adhesive vinyl, fabric, heat transfer material, rhinestone templates, specialty media.
It can cut up from 6millimeters to 3meters in length, 300millimeters in width, perfect for those 12×12 pages in scrapbook, and even cuts cards of up to 350gsm thick.
For each material type, the blade setting can be adjusted using the included grey ratchet cap for turning the blade to the desired number. Below are the blade numbered setting and their corresponding material type thickness:
1 is for thin materials like vinyl and smooth heat transfer
2-3 are for medium weight materials such as paper and cardstock
4-6 are for thicker materials such as textured cardstock
7-10 are for thick materials like canvas
Cuts Your Fonts and Cliparts
The Silhouette Cameo can cut any font you desire as long as they are installed in your computer. It will automatically read any TTF files (True Type Font) in your computer and will display them for you.
If you need more fonts, simply search on the web for free once or purchase those that look more high-end.
You can also import your cliparts or any of the file types such as JPG, BMP, PNG, GIF, and WMF can also be imported to the software so that you can use them in your designs.
Draw and Fill Function
The Silhouette Cameo has the capability to draw using the software. This is one of the main features where users are going gaga for. This is because you will not need any cartridges to make simple designs. You can create your own using the simple Line and Shape Tools.
This function is like your Paint program (Windows) where you can simply type texts or draw simple shapes, then even color/fill them which you can print out and then cut afterwards. The fill function is only for those closed images.
Edit Images
For those who have used any photo editing tool, this is a great addition. This is not just for editing the picture alone, you get to manipulate the picture you want to add in your design, and specifically pointing to the exact measurements on which the Cameo will cut later on.
Trace Function
The trace function is one of the rare features that the Silhouette Cameo Studio Software has. It will let you take any simple picture or any jpeg file, then traces a few outlines of it, then instantly convert it to a file where you can actually cut it.
Print and Cut
The print-and-cut function is another Silhouette Cameo Studio Software rare feature that works almost the same as the trace function, but you have to send it first to the printer for printing before cutting, which means a printer needs to be connected to the computer as well. It is strongly recommended to use inkjet printers for this function.
Registration marks are often made on the printed media which then the Cameo recognize to make its precise cutting. It will use an optical feature to scan those marks so it knows where to cut. It can cut up images that are a quarter inch small to 12 inches wide and 10 feet long.
Silhouette Studio Software
The Silhouette Studio Software acts like any photo editing software. But its main function is for you to create your own designs on it, such as inputting text, shapes, cliparts, and even your own pictures which yes, you guessed it, you can cut later on.
The software is also good for organizing your designs. You can easily create and save your work on separate folders just like any other program that is installed in your computer with a STUDIO file name extension.
The Silhouette Studio Software CD comes free with the Cameo upon purchase. It is the same as all other Silhouette products, so they are compatible with the original and the SD version as well. It also supports Craft ROBO and all Graphtec Models so you will still be able to access and upload your images from your ROBO Master Library.
The only difference with these is that the Studio Software is the latest and most updated program from the older ones. You can also download the latest update from the website of Silhouette America.
50 Ready Made Designs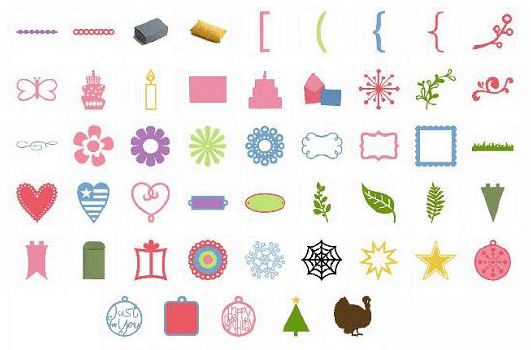 After installing the software, you will find about 50 digital contents that you can readily use from its library.
Access to the Silhouette Online Store
If you want more designs, you can use the $10 Download card (usually included upon purchase) and head over to the Silhouette Online Store and get designs that you want which are regularly priced at 99cent each.
Each week though, the online store posts a free shape on the homepage for members to download as well.
For accessing the online store you need to create an account. There are a few types of accounts that you can choose from. Most of them are subscription types so you can download items each month. But if you prefer at first, get the free account so you can buy one item at a time, use the "Pay as you go" option.
Portable
The Silhouette Cameo is a multi-purpose electronic cutting tool that is plugged to a computer using its simple USB cable, letting it look like a home printer. But because of its portability, any saved work on SD card can also be used so the Cameo can be brought on any place the owner deems.
If you your computer do not have an SD card slot, it is recommended for you to get an SD card reader which you can insert on your computer's SD port. The advantage of using the SD card is that you do not need to insert both your Cameo and printer in case your computer lack the ports for both or basically if you do not have enough room specially for the material you are about to cut.
Auto Volt Input
We checked some forums and we found a lot of queries about what the input voltage requirement of the Silhouette Cameo needs because in the US, 110volts is their standard while throughout Asia and Australia, 220volts is their standard. This makes potential buyers think twice before purchasing because they think they might not be able to use the Cameo right after purchase.
Fortunately, the Cameo can run in both standards like any other laptops or gadgets. It already has that converter (the small black box) on the A/C adaptor which enables to be plugged in both voltage inputs.
Minimum System Requirements
The Silhouette Cameo is compatible with Windows XP / Vista / 7 or Mac OS x 10.5.8 or higher, with at least 2Ghz processor, 1GB RAM, and 100mb available disk space. It should also have a USB port, where the Cameo can be connected.
It is also recommended for your monitor to have at least 1024 x 768 True Color Resolution so you will get more accuracy on the designs you make prior to cutting.
It also recommends that the PC or MAC have a high speed internet connection for access on digital downloads such as templates and other ready-made designs available on the Online Store and access also the video tutorials in the Silhouette America website.
The Silhouette Cameo also have tutorial DVD that requires movie player compatible with Apple Quicktime or any that can play .mov files. You can also visit the Silhouette Europe channel on YouTube for an online version of the said tutorial.
Silhouette Cameo Technical Specifications
The Silhouette Cameo has a maximum cutting area of 12 inches x 24 inches or 30.5 centimeters x 61 centimeters with a cutting mat and 12 inches x 10 feet or 30.5 centimeters x 3 meters with a lined media.
The maximum media thickness is 31.5 mils or 0.8 millimeters.
The maximum cutting force is 210 grams-force.
It has a read-only SD card with 16GB space, and is also SDHC compatible.
It is compatible with media types such as Vinyl, heat transfer material, cardstock, photo paper, copy paper, rhinestone template material, and fabric.
It has an interface of USB 2.0 which is also high-speed.
The input voltage of a Silhouette Cameo ranges from 110volts to 240volts.
Its unit dimensions are 20.9 x 5 x 6.5 inches or 53.1 x 12.7 x 16.5 centimeters.
Its total unit weight is 6.5 pounds or 2.95 kilograms.
Its shipping dimensions are 24 x 11 x 11 inches or 61 x 28 x 28 centimeters.
Its shipping weight is 12 pounds or 5.4 kilograms.
The Silhouette Cameo also has a warranty 1 year for parts and labor.
Included Accessories
Below are the included accessories that you will definitely get once you purchase the Silhouette Cameo.
Power Cable
Silhouette Blade (with ratchet cap)
USB Cable High-speed 2.0
12" Cutting Mat 12.75" x 13" (32.4 cm x 33 cm)
Digital Cutting Files, these are 50 exclusive cutting designs
Download Card, a $10 gift card that you can use in Silhouette Online Store for more digital designs
Silhouette Studio® Design Software for Windows XP/Vista/7 and Mac®
Basic Instruction Guide
Available Parts and Add-Ons
Below are some parts that you can also purchase with the Silhouette Cameo as add-ons or as separate purchases in the future:
Silhouette Replacement Blade by Silhouette
Silhouette Cameo Replacement Cutting Mat 12×12
Silhouette Cameo 12×24 Cutting Mat
Silhouette Spatula
Silhouette Hook
Silhouette Pick Me Up Tool
Silhouette Vinyl Starter Kit
Silhouette Fabric Ink Starter Kit
Silhouette Cameo Rolling Tote
Studio Software Upgrades
Since the Cameo basically functions via its software, the Silhouette Studio v1.9.0 or higher, you can also grab the Silhouette Studio Designer Edition upgrade for less than $50. This is actually an electronic license key code that you can input on your installed Studio to update it. Below are some features that can be found on the upgrade:
Ability to open, manipulate, and cut .svg files
Rhinestone tools to convert designs into rhinestone templates and create your own rhinestone designs
Sketch tools to convert designs into several styles of sketchable art
Creative knife tools to allow you to clip designs using different patterns
Enhanced eraser set to modify designs with more precision
Built-in ruler and guide lines for precise alignment and drawing
Pros and Cons
Pros:
The Silhouette Cameo can draw, such as texts and simple shapes unlike other die cut machines.
It does not require expensive dies for cutting different shapes. It recognizes the user's own design using the software. Because of this, you save time and money.
Cons:
The Silhouette Cameo cannot cut through leather and sheet metal. It is good on paper types and vinyl but not the hard materials.
It cannot pierce, engrave or emboss. It is only designed to cut alone.
Also, there is a small learning curve to use the Silhouette Cameo to get all settings right even if the guide is there and it needs getting used to. For that, we recommend you practice cutting everyday atleast once.
Some users will say that the mat is too sticky or that the blade won't work properly if not secured properly. For that, check out the video we found that is really helpful with the installation of the blade.
Consumer Ratings
The Silhouette Cameo is rated 4.2 by the consumers where 64% of the reviewers rated it as 5. But it has been in the Best Sellers Rank #37 for Die-Cuts and Die-Cut Machines categories in Amazon due to the fact that users can create their own designs and save money by investing on this alone.
Silhouette Cameo Price
The Silhouette Cameo is priced at $269.99 (when this entry is written) with savings of $30 or 10%. It is usually priced at $299.99.
Is the Silhouette Cameo for you?
Do you want a machine that cuts well? Do you want a die cutter? Do you want to design your die cuts? Can you learn a program for designing your die cuts? If you answered yes, then The Cameo IS for you! The great thing about this die cutter is that you only need to invest in the machine itself, and that's it. No more cartridges, no additional mats and what-nots. Simply draw, click, feed your material, and voila!
Images courtesy of Amazon and Silhouette
Video courtesy of YouTube/Nicole "GingerCupcake"
Tagged with computerized die cut machine, die cutter, die cutting, electronic cutting machine